Acquire and Retain Traders & IBs
With leading tools to manage and boost their communities
Discover the power of Artificial Intelligence to boost your trading community! Your community will have access to cutting-edge statistics that will maximize their effectiveness. They can increase trading volume in their assets, identify high-performance opportunities, and improve their strategies to achieve astonishing results.
Your community will be able to Synchronize multiple trading platforms and automatically record all their operations for impeccable monitoring.
No more worries about losing important data!
In addition, they could quickly review the history of their operation and have quick and accurate information of value for their constant growth.
Develop your own challenges and offer traders the chance to be recognised within the community. Inspire skilled traders to keep trading with increased confidence and access to valuable information, turning their journey into an opportunity for growth!
Discover the power of our Communities!
Connect your traders and forge strong bonds that propel them towards success with our innovative module.
Step into a world of mutual support, where your users will resolve doubts, invite new traders, and stay informed about the latest news and exclusive enhancements tailored for them. 
Numbers Worth Celebrating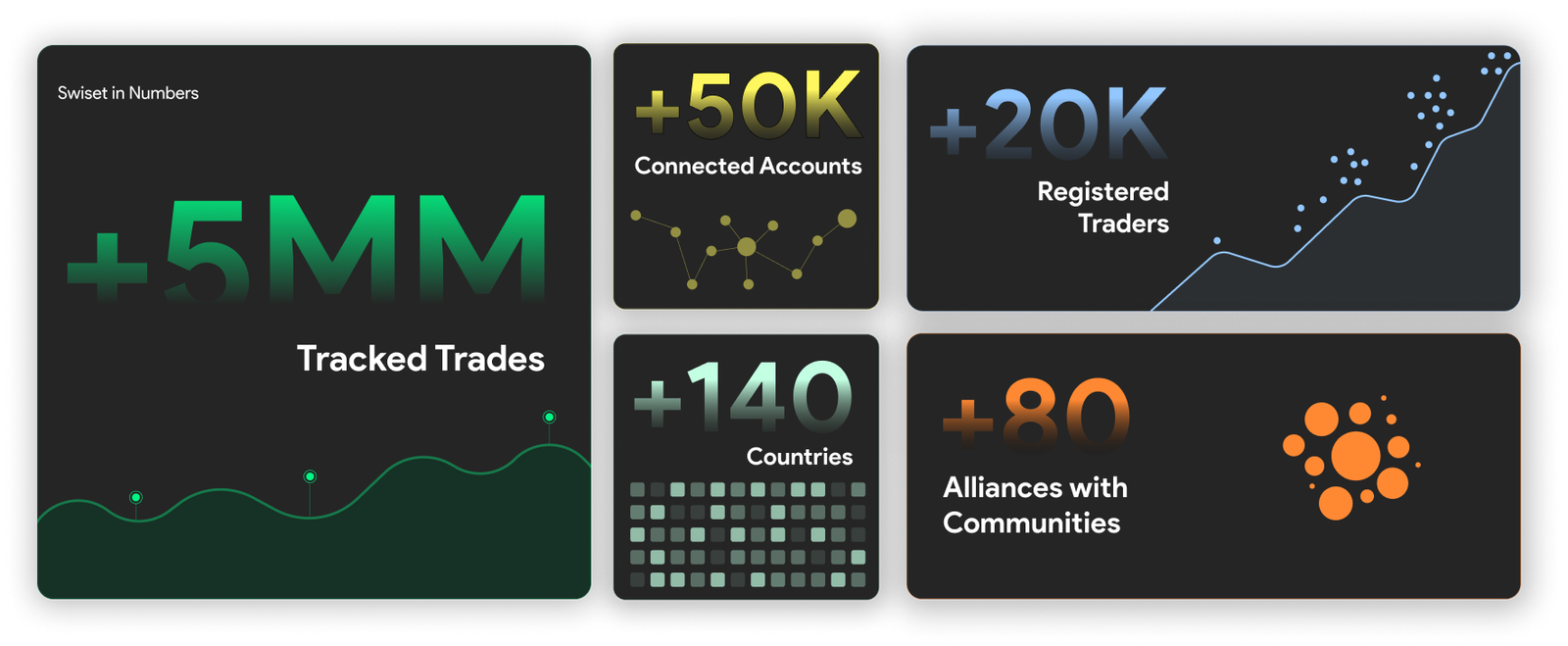 Unlock the Broker's Secret Weapon:
At Swiset, we're dedicated to elevating traders' risk management, unlocking greater results. Shockingly, 80% of traders exit investment platforms within 6 months due to poor risk management, denting broker earnings. Discover the power of better risk management – stay, trade efficiently, and secure a thriving investment journey.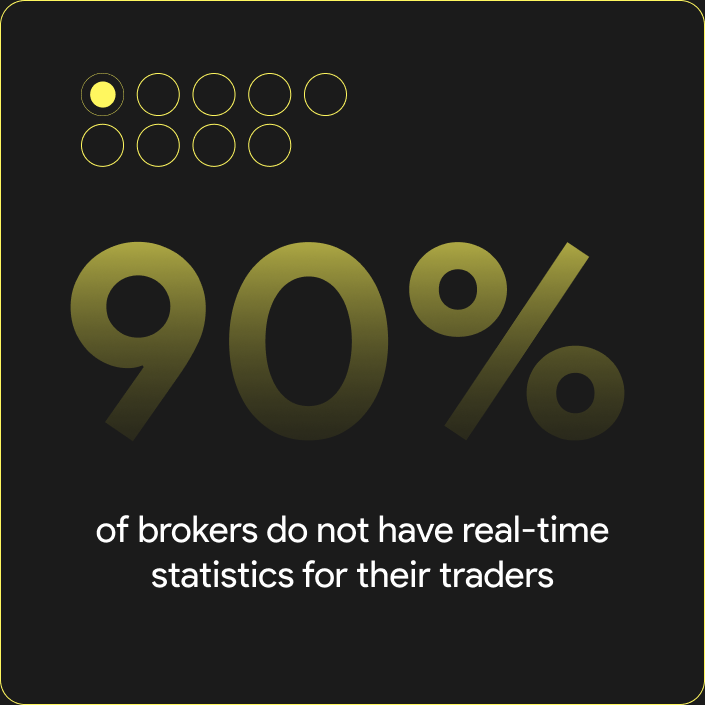 Adrián Nardelli - Bull Finanzas
"We witnessed a significant transformation in the student upon the arrival of Swiset."
"Swiset has become a strategic ally for us and our clients"
(...) trading stats, mentor, tournaments are amazing | Carlos R
(...) feedback using artificial intelligence are really helpful | Nelson Q
It helps you to make an analysis of your trades | Andrés M
Excellent attention and service | Ronny H
It is a reliable application, easy to use! | Christian F
The best to improve your trading | Moha G
(...) feels like they really want me to improve | Nelson Q
An app for everything in trading | Gabriel G
(...) trading mentor that forces you to follow your plan | Sebastián A
(...) great opportunities with its simulator and journaling | Ronny H
It is very friendly and intuitive | Andrés M
(...) it enables your performance analysis and improvement | Gabriel G
(...) best platform to keep track of your trading day | Moha G
Best trading journal. Really! | Manuela P
Bloomberg for retail trading | Andrés J
Swiset is a modern trading journal | Sebastián A
(...) easy-to-use data for great results | Manuela P
By far the best online trading journal out there! | Sergio O
The real Ferrari for day traders | Franklin O
Simply the best day trading software | Santiago M
Take everything under control in your day trading | Gabriel G
Very useful app for traders | Javier T
(...) reliable and powerful data from day one | Santiago M
So so powerful tools | Markus R
(...) it really helps you with your mistakes and emotions | Andrés M
(...) as trader you really need Swiset | Sebastián O
(...) data ready to take you on another level as trader | Gabriel G
My hero-app as trader | Carlos R
(...) made for beginners and experienced traders | Santiago M
Recommended for traders to improve performance with data | Sergio O
Reviews taken from TrustPilot, Google Play and App Store.
Schedule an appointment with us
Get a personalized space to answer all your questions