Simplify your trading analysis with the leading and smartest trading tools, for any kind of investor/trader. Available on any device.
We believe in simple trading
We trust that exist another way to trade, more effective and complex less.
Time, the most valuable asset
Staying alert of interesting market points is a really complex and long time task.
Save up to 80% time with Swiset tools.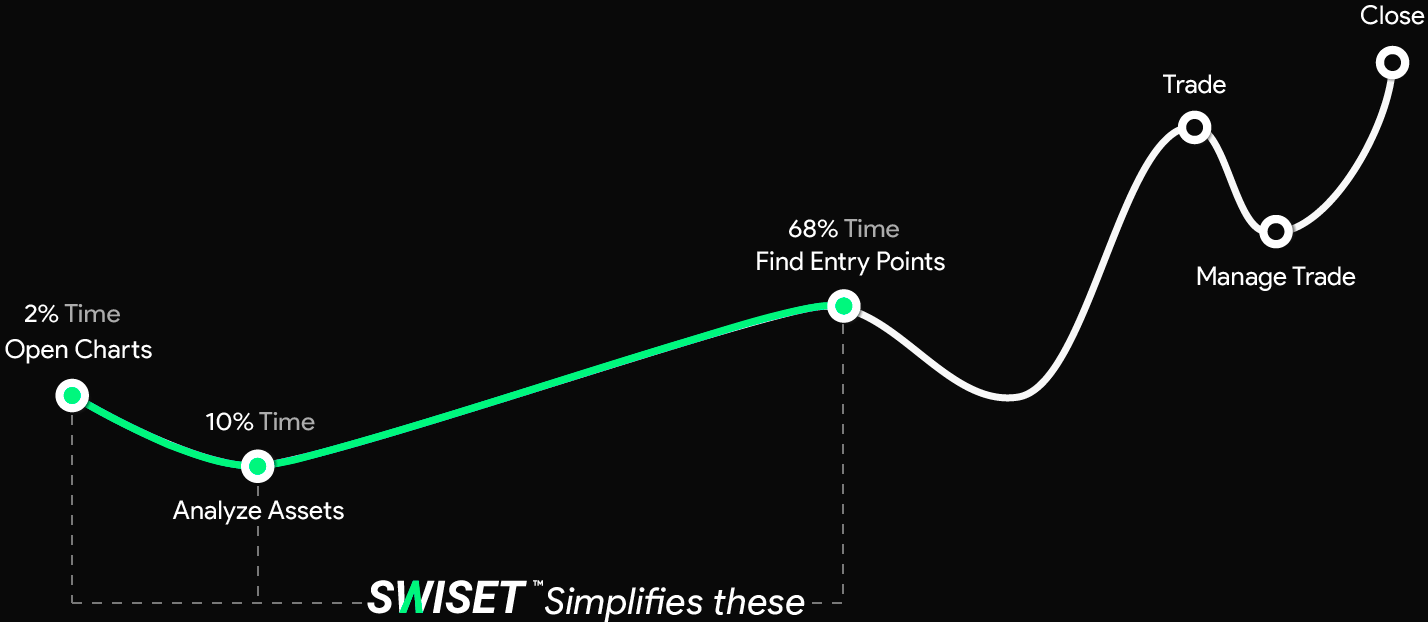 On few seconds, get an overview to know which assets are showing overbought/oversold areas or some interesting points on the world most useful technical indicators.
On few seconds, get the assets in which a technical indicators is showing at least 3 interesting timeframes of convergence.