Which is the best trading journal?
The only way to be profitable and consistent in the long term, both in trading and investments, is by learning every day from your strengths and weaknesses. Call it by different names: metrics, analytics, or risk management, but it's something that will truly define everything. Imagine if the financial manager of Bank of America never reads the financial statements of the year or doesn't act quickly in critical cash flow events, they would be blindly leading the entire bank.
With the right data, you can discover multiple anomalies; cases like: What is your most profitable asset? Which strategy or setup is the most/least profitable? Under what emotional state do you perform better? This way, you will find insights that will allow you to take timely actions in favor of profitability and consistency. This is technically known as data-driven decisions.
One of the available tools to improve results based on your own trading is the trading journal, which will help you record each purchase/sale/trade and find actionable insights through statistics. Today, I want to list the ones I consider the best:
It dates back to 2008 and is the oldest on the list, as you will notice from its interface. This alternative, solely focused on forex traders, offers a very transparent experience for keeping a complete and simple record for free. You can view the most popular statistics of your trading on it and even share your trading systems for future copy-trading.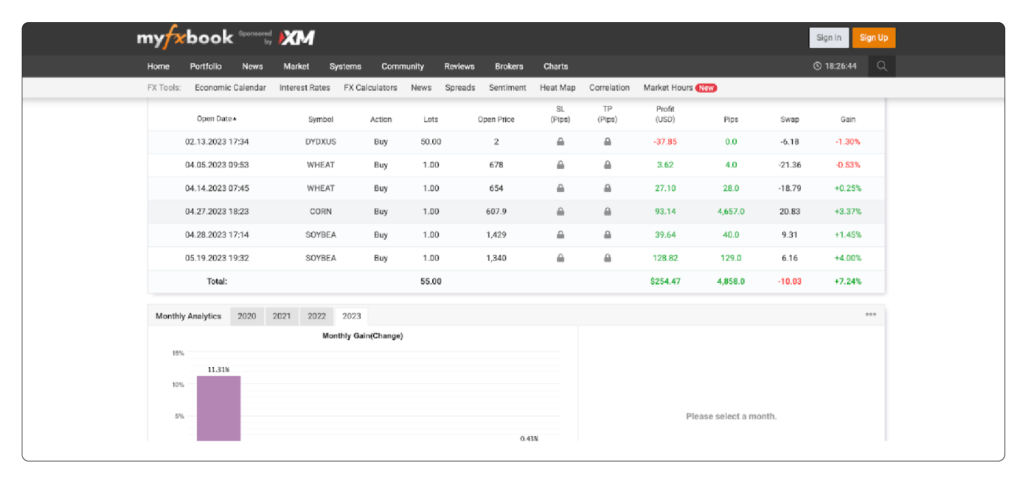 4. TraderSync ( Stocks / Cryptos )
It offers great versatility in terms of analysis tools for your trading activities, trade tagging to improve data labeling. Additionally, it is one of the few that features Market Replay, which helps you relive the market moment of each trade. Furthermore, only TraderSync and Swiset (mentioned later) are available on web and mobile platforms.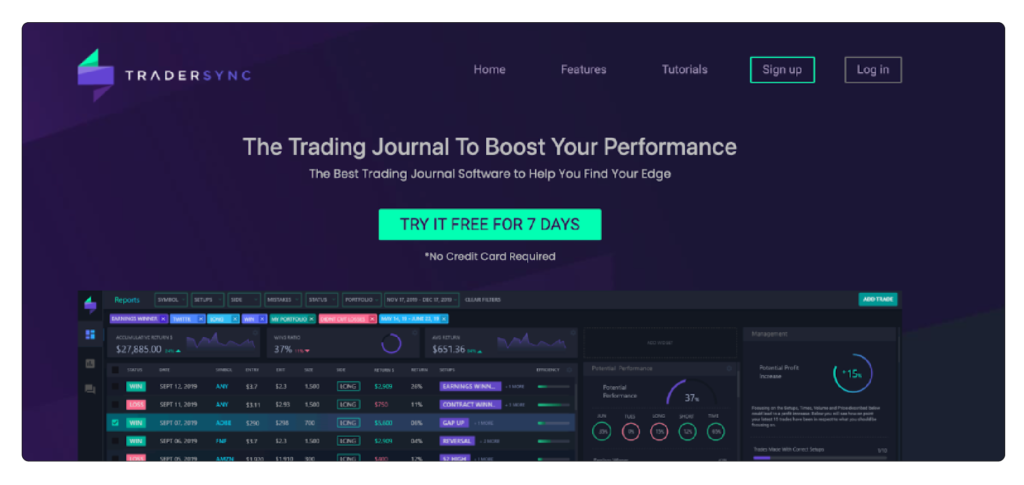 3. TradeZella ( Forex / Stocks )
It was recently launched in the market but has gained a good position among the most promising trading journals. It includes Market Replay and various comprehensive integrations for forex and stocks traders, allowing you to link multiple accounts and obtain aggregated statistics. It has the highest price among all the ones you will see here.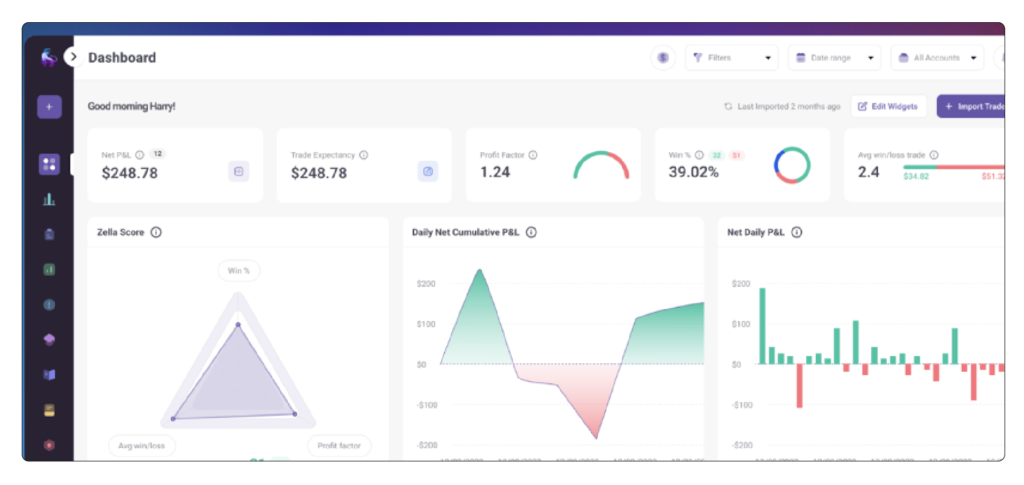 2. Journalityx ( Futures / Stocks )
For very serious traders. It takes some time to fully understand the tool, but it offers a set of statistics and charts that allow you to delve into the deepest details of each operation. If you are a data scientist and a trader, you will truly love the way you can see all the technicalities of the information.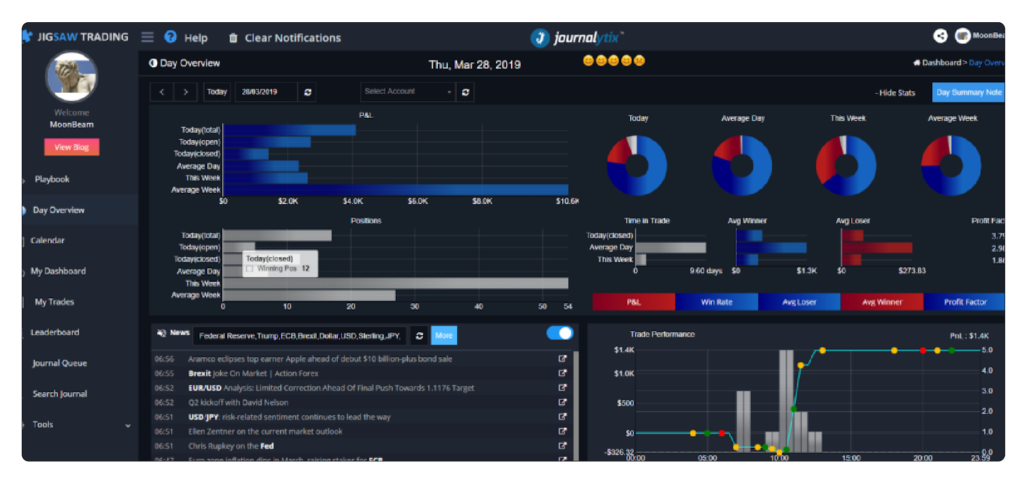 1. Swiset Trading Journal ( Futures/Cryptos/Forex/Stocks )
Before discussing the trading journal, it's important to highlight that Swiset not only offers a trading journal but also a series of AI tools that help you manage, improve, and even fund your trading/investment. Swiset's trading journal has a free layer that allows you to record unlimited trades from any broker or platform. It is also the most versatile journal, agnostic to the market (whether you are a CFD, stocks, futures, or cryptocurrency trader/investor), and each statistic holds significant power.
Furthermore, the connection with its AI Mentor transforms all your data into actionable operational insights, such as:
"Your most profitable time range is between 9:30 and 10:15. A home run!"
"Fridays account for 80% of all your accumulated losses. You should avoid them."
In addition, the additional tools also allow you to manage or even fund your trading, such as the Trading Plan, Trading Tournaments, Funded Trading Simulations, and Community.
To conclude, if you want a free alternative with great features, the best option will be Swiset's free layer. However, if you still desire an option extremely tailored to your specific needs or hyper-specific data, you have Excel. The biggest challenge with these tools is registering numerous operations without missing any, and a large part of the information will be static, making it difficult to generate non-numerical actions.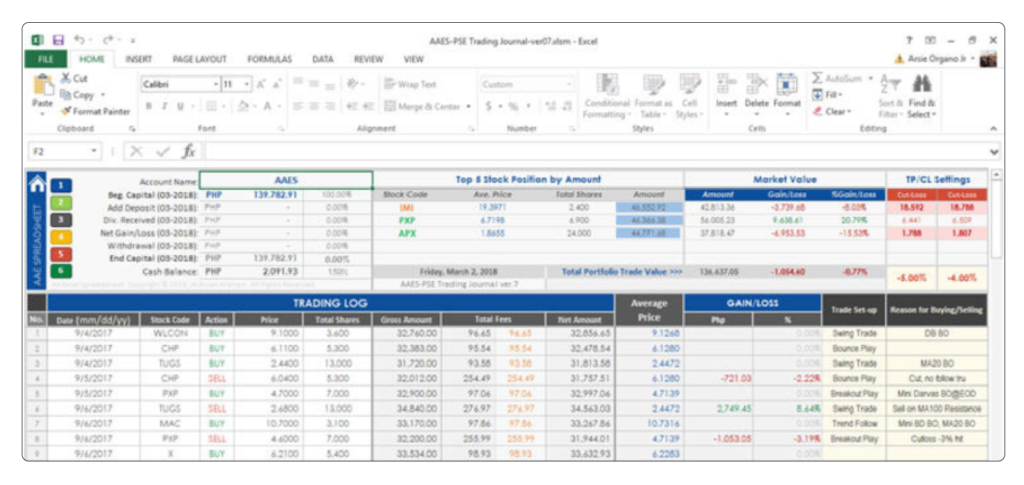 Regardless of the option you choose, you must always have a clear and strong way to measure, analyze, and act upon your behavior/results in trading. It's part of the discipline you need to beat the market as a complete professional.
See you another time,
Camilo Tobar.