What better way to test if you are ready to trade than with a funding test. But what actually are the funding tests?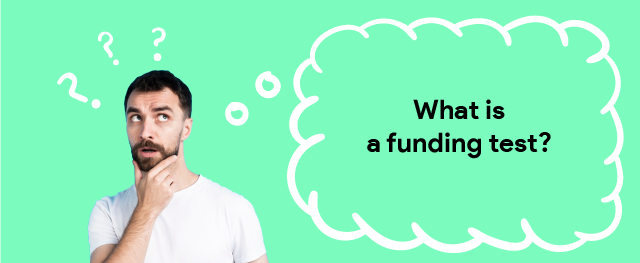 As its name says, they are tests which you do to be able to access a fund and they reward you not for making a lot of money but for managing your capital very well.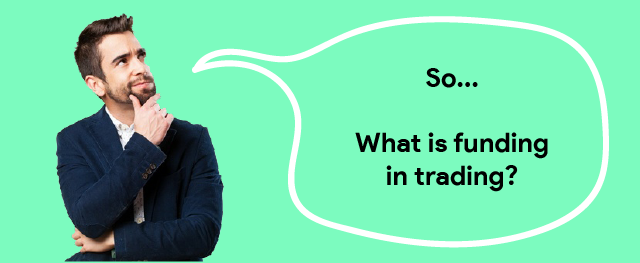 The funding test consists of acquiring external money in order not to risk your own capital, that is to say, to leverage in order to increase your net profitability without having to invest more of your money. 
Funding occurs when a company, investor or other third party puts money into you, i.e. funds you with a certain amount of real money so that you can operate it and make profits using this funding. Usually large amounts of money are funded and accessing these funds is not as easy as it sounds, only if you have the necessary tools and knowledge it will be possible to apply for a funding test/evaluation.
The first thing to keep in mind in a funding test is that you must be a consistent and profitable trader, a funding test is not for everyone because you must meet certain requirements to pass it and get the capital.
The funding tests make your financial muscle grow when trading, but to obtain it you must meet the requirements or parameters that the test demands.
With a funding test you show that you are truly profitable traders, once you meet the rules you become funded, so you do not have to risk your own capital to be able to operate. 
The trader operates in simulated for a certain period of time until achieving a profitability and capital management objective following the rules of the financing entity. You choose the size of the account you want to access, but keep in mind that the rules may vary in each of the tests. This is important to know because you must understand that it is not your money that you are risking and managing large volumes of capital plays an important role in your emotions when trading.
A funded account means having access to an account with an initial balance of real money ready to trade. Capital that is expected to grow as the account holder shows positive returns. Thus generating greater total income than you could generate if you used your own money.
You already know many of the advantages of passing a funding test, of accessing accounts with a large volume of capital without risking your own money and obtaining higher profits. Likewise, this is a system that creates shared value for the funded trader and for the one who funds, because besides not risking your capital, the one who funds keeps a part of the profits and the trader another portion. 
Usually this percentage is about 80/20, that is to say, 80% of the profits are kept by the trader and the remaining 20% by the company in question. Of course, this may vary depending on the funding you want to access and the funding entity.
The first thing you should do is to define what type of assets you are going to operate and in which markets, since this will depend on which company to carry out your test. Subsequently, you must choose the volume of capital you want to access, as this also makes the rules change. 
The tests operate with data and prices in real time, so it is as if you were trading for real, but in a Demo account. All trades made will be recorded so that testers can review and verify your results once the test is over.
Following the rules of each test will be fundamental for your permanence in the test. The rules that you have in the funding test are the same rules by which you must follow to operate the funded money, otherwise the funding will be eliminated and you will lose the opportunity to earn money without risking your capital.
When choosing a company to finance your trading you must take into account many factors such as, for example:
Focus on assessing the conditions offered by the company once funded.
In general, there are two limitations to the funding test:
The most recognized anchor tests across the globe are the programs of:
Nota:
futures, forex and options trading contains substantial risk and is not for all investors. An investor could potentially lose all or more than the initial investment.
Swiset does not fund traders and we do not have in-depth knowledge about testing, we are not responsible for the relationship established with any of the companies we fund. We only recommend Earn2Trade.
Knowing your statistics and managing your risk will be key parts of submitting a proof of funding! To learn more about how to use statistics to your advantage when trading, we invite you to read our blog: "The Statistics of a Profitable Trader". In this blog you will be able to take a look at how the good management of our trading statistics can help us to improve as traders in the stock market.